Black Bee Porter (Phoenix) 4.5%
An unusual honey porter from this award-winning brewery, this rich dark beer is brewed with a blend of roasted malts. The addition of honey gives a pleasant hint of sweetness in the finish.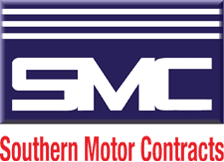 About Us
Our mission statement is
People, Technology and Innovation delivering bespoke leasing solutions
Founded in 1988 on the principles of friendly, flexible and responsive customer service that still guide our business today, Southern Motor Contracts (SMC) has grown from a small independent contract hire and leasing company into a successful fleet, vehicle rental and vehicle finance solutions provider with customers of all sizes, sectors and fleet requirements across the country.
SMC offers a comprehensive range of solutions, including contract hire, short term leasing, fleet management and fleet consultancy.
In this internet age, where we know all too well that you have a world of contract hire providers to choose from, it is all the more important for us to stringently maintain our customer service standards to protect our hard-won word-of-mouth reputation.