Cleopatra (Derventio) 5.0%
Fresh off of a Bronze medal at the 2018 Champion Beer of Britain awards, this Belgium inspired fruit beer uses First Gold hops and apricot to produce a special sharp gold hoppy beer.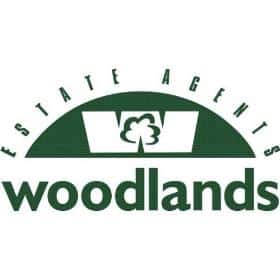 www.woodlands-estates.co.uk
WOODLANDS ESTATE AGENTS
SELLING?
Your property is your most prized and valuable asset so why entrust it to an amateur or a computer! Woodlands are at the cutting edge of Estate Agency combining our town centre offices with digital marketing and online presence. Established for over 25 years, our reputation is for success with the personal touch and we actively support our local communities and charities. Our experienced teams are all local, with exceptional local knowledge enabling us to understand your requirements and your property which ensures your bespoke high profile marketing campaign achieves the ultimate success. We would love the opportunity to work for you to take the first steps, so please contact the team now.
BUYING?
Buying a property is something you don't do often in life, so when you do, you need someone to guide you through the process. That's where our fully trained, highly motivated and experienced teams can assist you with everything you need to know to make sure your transaction goes as smoothly as possible! We aim to provide the best service, so why not drop into the office for a chat with one of us, or call us? We look forward to welcoming you!