Rudgate Ruby Mild (Rudgate) 4.4%
Winner of a staggering 25 awards, including multiple CAMRA Champion Beer of Britain awards, this is a nutty, deeply rich, and satisfying vegan-friendly mild.  Unlike most milds, this is fruity with pleasing sour notes.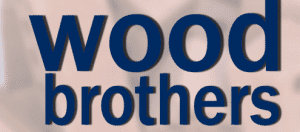 Wood Brothers based in Horley offers professional building services to all of the Surrey postcodes. We offer a variety of building services all carried out by trained building professionals.
Bringing over 50 years of experience to the complete building services. We are family run business, covering all aspects of construction and maintenance. Our goal is to keep personal touch and high quality of work.
We provide a guaranteed, professional and reliable service covering a wider range of projects. A great deal of our work comes from clients' references, and Wood Brothers high rate of repeat business is simply down to our level of professionalism and the quality of our service.
We offer unbeatable services, competitive prices, full attention to detail and highly qualified tradesmen who provide quality and ensure close communication with the client, suppliers and observance of health and safety measures at all times. If you would like to find out more about  Wood Brothers  or get a free quote please get in touch today.