Rye Coffee Porter (Crumbs Brewing) 7%
In addition to leftover rye loaves our Rye Coffee Porter also uses spent coffee grounds from Union Hand-Roasted Coffee served in the bakery shop. Doubly good for the fight against food waste! The beer is further enhanced by adding Union's delicate cold brew coffee during fermentation. Strong but with a chocolatey sweet side, this is a porter to savour.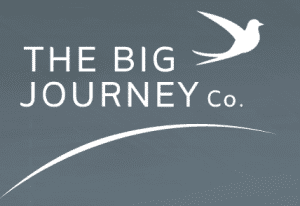 THE BIG JOURNEY COMPANY
The Big Journey Company are experts in providing escorted tours to amazing and breathtaking destinations across the globe.
Our team carry a huge passion for worldwide travel and we believe every journey our guests take should lead them somewhere unforgettable. With years of experience behind us, our guests enjoy perfectly planned itineraries that encompass all a destination has to offer. But most importantly we love to share our knowledge and experience with our guests, providing them with incredible, authentic experiences.
We take our guests on escorted tours across the world, planning all the tiny details so that all you need to do is relax and immerse yourself in the culture, see the breathtaking sights and explore the unknown. Every part of your journey is cared for from start to finish by members of our highly experienced team. We offer both organised tours, and Bespoke Groups Tours to give your journey that extra personal touch.
Any of our guests will tell you it's our team, their experience and genuine local knowledge that turn an incredible journey into an unforgettable experience.