Village Idiot (White Horse) 4.1%
Village idiots. We all know one. They're usually named Bob. This is the perfect beer for them. Well-hopped with Challenger/Bramlingcross hops. A base of fine pale malt and wheat gives a light straw coloured beer with a lasting fruity aftertaste.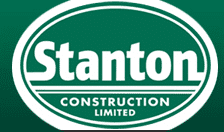 STANTON CONSTRUCTION
Stanton deliver leading-edge solutions with a single and determined focus on meeting the needs of our customers. We provide market-leading construction services across the South East in the building, power and engineering construction markets.
Our commitment to creating innovative and sustainable solutions, our steadfast focus on customer relationships and our dedication towards improving safety combine in driving us to lead our industry.
From retail to industrial, healthcare to commercial, infrastructure to sport & leisure – together with the full scope of residential development and refurbishment – we are dedicated to providing a single focus and total service for all our customers.