Here at Air Ambulance Kent Surrey Sussex, we strive to save lives by providing the best possible care every minute of the day, every day of the year. We are an independent charity, so every penny we receive is truly valued.
Last year alone, we were called out to help over 2,000 people in life-threatening conditions. We never stop innovating and improving the care we can give, which means every donation we receive is vital.
We want to make sure we are available each and every time someone needs us. For 18 hours of the day, we operate with two crews. For the remaining six hours (midnight to 6am), when it is quieter but there are still people out there who need us, we operate with one crew.
Our charity headquarters and forward operating base are located at Rochester Airport, with our aircraft hangared and maintained at Redhill Aerodrome. When the call comes, our aircraft can reach any part of our region within 25 minutes.

Welcome to YMCA East Surrey
We're a vibrant, local charity that helps vulnerable children, young people and adults to belong, contribute and thrive.  Our wide range of projects and activities aim to help create happy, healthy and connected communities in East Surrey.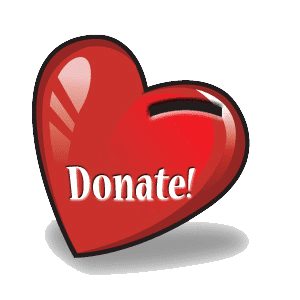 In addition to the above two main charities, the proceeds from the Festival will benefit a number of small local charities, projects and good causes. Below we list those we have supported over recent years.
Age Concern
Alports Syndrome
Alzheimers Research
Aquabox/WaterAid
British Legion
Brooklands School
Chiltern Music Therapy
Coco Foundation
Danny Gallivan Trust
Dictionaries for Life
East Surrey Domestic Abuse
Fegans
First Community Health & Care
Flood relief
Food Banks
Freewheelers
Furnistore
Gatton Trust
Kaana Charity
Keychange
Lend with Care
Live at Home
Macmillan Care
Men in Sheds
Mlambe project
Mountain & Cave Rescue
Multiple Sclerosis Therapy
Polio Plus
Prostate Cancer UK
Red Cross Mozambique Cyclone Relief
Redhill Street Pastors
Reigate & Banstead Women's Aid
Rotary Foundation
Rotary Young Chef
Rotary Youth Leadership
Sand Dams
Scouts & Guides
SE Cave Rescue
Shelter Box
Sierra Leone Ebola
St Catherine's Hospice
St John's Church
Starfish Malawi
Stripey Stork
Stroke Awareness
Surrey Air Ambulance
Surrey Search & Rescue
Unicef – Yemen
Us in a Bus
Vision Peoples Mission
Water Survival Boxes